Single Tooth Replacement with an Implant

Hillsboro, OR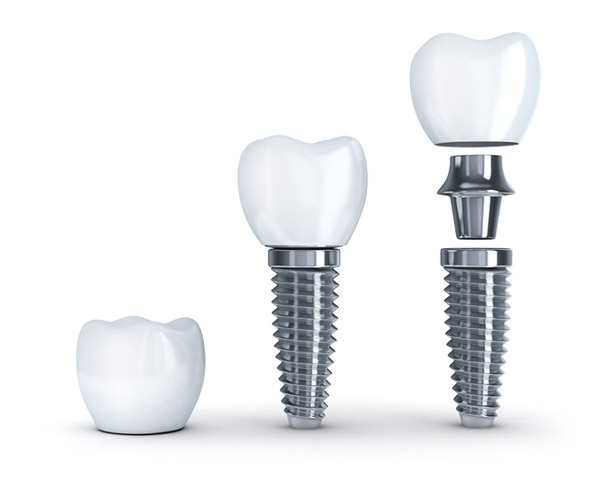 If you are experiencing discomfort or decay in a single tooth or have suffered trauma to that tooth, our team can help. Here at Century Dental, we offer several great single tooth replacement procedures. By replacing your damaged or missing tooth, we can relieve you of discomfort and restore your smile.


When Would a Single Tooth Replacement Be Needed?

A single tooth replacement could be needed for several reasons. One of the most common reasons for a single tooth replacement is premature tooth loss due to dental trauma. If you have lost a tooth due to dental trauma, you are a great candidate for single tooth replacement procedures. Delaying the replacement of your missing tooth can allow your jawbone underneath the gum line to deteriorate, making replacement more difficult. Tooth decay can also make it necessary to replace a single tooth. Oftentimes, tooth decay can be treated with other methods, such as a filling or a ceramic dental crown. However, if your tooth is severely decayed it will need to be extracted. After your gums heal from the extraction process, a single tooth replacement would be the likely recommendation.


What Procedures Are Used for a Single Tooth Replacement?

There are two primary options for the replacement of a single tooth. These two options are the placement of a dental bridge or the installation of a single tooth dental implant. Each presents several benefits, which our team will discuss with you to help you make the best decision for your needs. A dental bridge is a synthetic tooth (or multiple teeth) that are utilized to replace a missing tooth. A dental bridge is held in place by the teeth that are adjacent to the artificial tooth. It is attached by using crowns that are cemented over the adjacent teeth. Dental bridges are affordable and have virtually no recovery time. Single tooth dental implants involve the creation of a prosthetic tooth using information gathered during imaging procedures. Once the implant is ready, our professionals will surgically install a titanium post into your jawbone. The fabricated tooth will attach to the titanium post. The recovery process can take several weeks. Dental bridges offer a much easier recovery process and are less invasive. They are cheaper than dental implants. However, they can weaken adjacent teeth because our team must grind down those teeth to attach the crowns. Dental implants are the most durable and functional but are a more costly option.


How Long Does a Tooth Replacement Last?

The life of your replacement tooth will depend on a variety of factors. Dental implants last longer than dental bridges. Both can last for many years with proper home care and regular dental exams. Dental bridges can last approximately five to 15 years with proper care. This will be dependent upon you following care instructions closely. The post of the dental implant will last for your entire life, but the tooth will last approximately 15 years. As with the bridge, proper care is vital to maximizing the life of your single tooth replacement. If you are in need of a tooth replacement, our professionals at Century Dental can help. Contact us by calling today.