Is Teeth Whitening Safe During Pregnancy?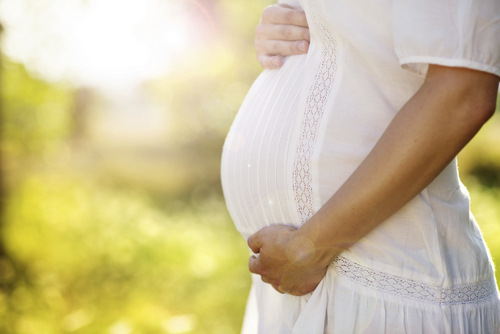 Every pregnant woman would want to look her best. Thus you would be interested in making your teeth whiter if you are pregnant. One of the things that determine your overall appearance is the color of your teeth. Discolored or stained teeth look less attractive, but professional teeth-whitening products and over-the-counter whiteners are considered effective at removing stains on teeth. If you are pregnant, you may be worried about whether it is safe to whiten your teeth. Here we provide a bit of information that is aimed at answering your question regarding the safety of using whitening products if you are expecting.


Do Doctors Suggest Using Whitening Teeth Products During Pregnancy?

Little research is available to substantiate the safe use of whitening kits during pregnancy. Therefore, many doctors advise that you wait until delivery before starting your teeth whitening treatment. Many chemicals in teeth whitening products have hydrogen peroxide, which is simply water and an additional hydrogen atom. However, hydrogen peroxide is likely to damage tissue when used in high concentrations.


Gingivitis in Pregnancy

Another reason why you need to delay whitening your teeth until past delivery is pregnancy gingivitis. In this condition, there is gum inflammation, which occurs due to changes in hormones during pregnancy. Often, pregnancy hormones cause an increase in blood flow within the gums. As a result, you are more susceptible to gum bleeding, swelling, and tenderness. Consistent dental hygiene helps reduce gum inflammation, however, the chemicals in teething kits can aggravate gum tissue that is already sensitive.


Use of Natural Whiteners

While a dentist may avoid using professional and over-the-counter whiteners, however, they may consider approving a natural teeth whitener. In most cases, natural teeth whiteners consist of regular foods deemed safe when you are pregnant. Some of these natural whiteners are strawberries, apple cider vinegar, baking soda, and turmeric. To find out what you can do about whitening during pregnancy and the products you can use and how to safely use them, contact our dentist. Schedule your appointment.