Pro Take-Home Teeth Whitening?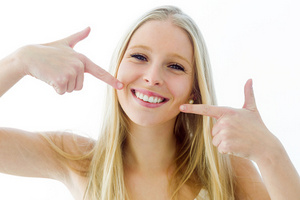 Teeth whitening is a standard aesthetic procedure; it helps enhance your confidence. Take-home teeth whitening tends to be more effective and safer than the DIY yourself whitening kits you purchase in-store. Professional take-home teeth whitening products comprise mainly hydrogen peroxide. A patient makes two visits to a dentist. One visit involves sizing you for a tray, while the other is made for receiving the tray and solution. At home, you squeeze the gel provided into the trays every night. The bleaching gel helps bleach your teeth during sleep.


Degree of Whitening

The extent of whitening using an at-home treatment largely depends on how you use the teeth whitening product. Your smile becomes white with every bleaching; however, you decide the shade you need. Some people may experience short-term tooth sensitivity when using the procedure. Our dentist recommends toothpaste you use to alleviate that problem.


Length of Results

When you use professional take-home whitening products, you get results that last for about one to two years. If you use at-home whitening products from a store, they deliver results that last a few months. It is vital to stay away from stain-causing drinks and foods to help extend the efficacy of the treatment.

Although professional take-home teeth whitening tends to cost more, you are confident that the results will be better than if you used whitening products from the store. Also, because you have a guideline and instructions that you have to follow, it ensures that you minimize any safety concerns. The result is effective teeth whitening. Remember that some of the whitening products you get from the store can pretty be harmful to your teeth or even your gums. The downside with take-home whitening is that it takes more time than in-office whitening. Come to us for professional take-home whitening or an in-office procedure.