Dos and Don'ts of Teeth Whitening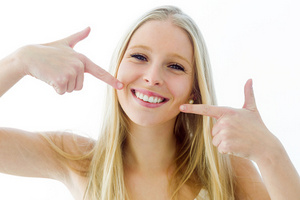 Type "teeth whitening" in the Google search bar and the internet will reward you with dozens of DIY remedies that will make your mind spin. From baking soda to bleach, over-the-counter whitening toothpastes, and more, you can get just about anything. People who are looking for a shortcut try these all in hopes of getting a killer smile.

Well, you are going about it the wrong way! At Century Dental, Jefferson Call, DMD and Thorn Simnitt, DMD always recommend to get a consultation first for a safe and foolproof treatment.

Here are a few dos and don'ts of teeth whitening:


| | |
| --- | --- |
| • | Do Get a Full Dental Checkup Before Going for Teeth Whitening: White teeth with plaque or tartar build upon them are not pretty. Moreover, whitening agents can get into cavities and cause problems. So, get your teeth cleaned first, and then go for teeth whitening. |
| • | Do Tell the Dentist About Your Medical History: Medications can often stain your teeth, which will probably make your teeth whitening useless. Tell the dentist what drugs you are on so they can offer you tips on how to maintain your pearly whites. |
| • | Do Get Your Teeth Whitened Professionally: DIY whitening kits are not made for everyone. Depending on the condition of your teeth, you might need a different kind of treatment, which is why it is better to seek professional help. |
| • | Don't Eat Foods That Stain Your Teeth: Fruits such as berries have dark colors that stain your teeth. So, avoid eating them regularly. |
| • | Don't Use Lemon Juice or Baking Soda: These ingredients disrupt the pH level in your mouth and make the teeth vulnerable to cavities. Moreover, using DIY remedies made with them will further stain your teeth and deeper. |
| • | Don't Go for One Treatment After the Other: Multiple whitening treatments can make your teeth sensitive, which will cause pain while eating and drinking. |

Leave the DIY teeth whitening ingredients in the pantry and visit Century Dental. Jefferson Call, DMD and Thorn Simnitt, DMD offer their expertise and services to patients looking for a bright smile. To schedule an appointment, call at (971) 708-1608.