Ingredients You Should Make Sure Are in Your Toothpaste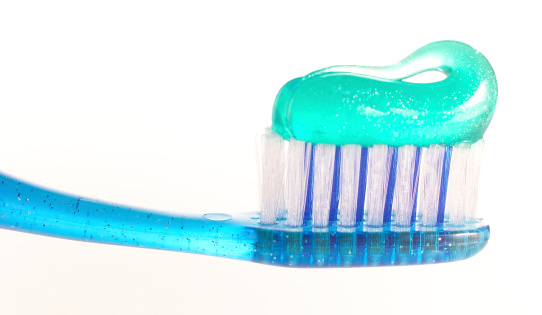 The oral care aisle at your local pharmacy can be overwhelming, with so many different brands, styles, and flavors of toothpaste to choose from. But even though it seems like there are significant differences between the tubes of toothpaste you see on the shelf, the truth is that most types of toothpaste have very similar—if not identical—ingredient lists. Brand does not matter when it comes to selecting a toothpaste to use. Instead, you should make sure that whatever style you choose contains the ADA Seal of Acceptance as well as the following important ingredients.


Fluoride

Fluoride is arguably the most important ingredient to look for in a toothpaste. This naturally occurring mineral strengthens the enamel of your teeth, protecting your teeth from cavities, tooth decay, acid erosion, staining, and gum disease. In fact, fluoride is so important that most cities in the United States add it to their public drinking water, and only toothpastes containing fluoride achieve the ADA Seal of Acceptance. If you have a fluoride allergy, we can give you recommendations for effective fluoride-free toothpastes.


Calcium Carbonate

Although "abrasive" sounds like a negative word, it is a good thing when it comes to toothpaste ingredients. Calcium carbonate is known as an abrasive because it scrubs and polishes your teeth, removing surface stains, plaque, and food debris. Toothpastes designed to whiten your teeth may contain harsher abrasive ingredients that can be harmful to your enamel after prolonged periods of time, but calcium carbonate is a safe abrasive agent that is found in most toothpastes.


Sorbitol

Sorbitol is known as a sugar alcohol, which is a compound that tastes sweet but does not actually contain sugar. Sorbitol is used as a sweetening agent in most toothpastes, and is usually combined with some type of artificial or natural flavor. If your toothpaste did not contain sorbitol, it would not taste very pleasant, so you would probably never want to brush your teeth! Plus, since sorbitol is not actually sugar, it will not cause cavities or tooth decay. To learn more about the ingredients in your toothpaste, contact our office today.