What Can I Do For an Overbite?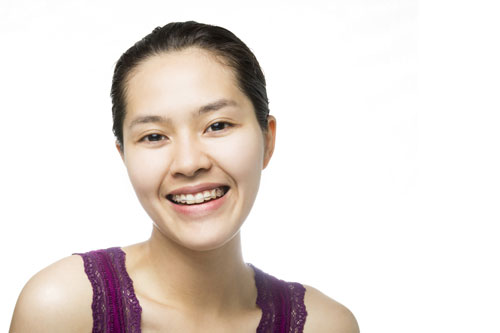 An overbite is a common condition that involves the upper front teeth overlapping the lower front teeth. Many people have at least a small overbite, but some patients experience a severe overbite that requires corrective action to improve the look and function of their smile. When it comes to correcting an overbite, there are several options available depending on the cause and severity of the condition.


Braces

The most common solution for alignment issues such as an overbite are braces. Traditional metal braces and plastic alternatives can treat an overbite by straightening teeth and guiding the upper and lower teeth into a proper alignment. According to WebMD, the average amount of time that braces take to complete a correction is approximately eighteen months. However, some patients will require that braces be worn slightly longer, while some can achieve desired results in about a year.

While braces are a proven solution that has been around for many years, they are not the right treatment for everyone. Certain conditions can require that an overbite be treated with more invasive options, such as surgical interventions.


Surgical Treatments

Sometimes, overbites are the result of a misaligned jaw or abnormal development within the jaw joint. These procedures are only used on adults whose jawbones are fully developed and can allow our professionals to realign the upper and lower jaw.

In rare cases where braces and jaw surgery are not suitable, a few teeth can also be removed in order to allow for a better freedom of movement among the remaining teeth. This procedure is often avoided because natural teeth should be preserved whenever possible, but some patients can still benefit when overcrowding is contributing to the overbite. If you are experiencing an overbite and would like more information on potential treatments, contact our office today.