How a Whiter Smile Makes You Appear More Trustworthy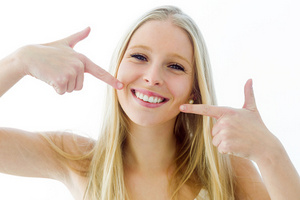 We have laughed for years about how obsessed Americans are with the whiteness of their teeth, and we have looked down on the Brits, who are notorious for their less than perfectly white smiles. Did you know that there is research out there that suggests your white smiles make you appear more attractive?

It's true. Your white smile also has a way of making you feel more trustworthy to those around you? Keep reading for more information about the benefits of a white smile.



Why White?


We weren't always so concerned about our white smiles. In fact, for hundreds of years, no one was concerned about the whiteness of a smile. We were more concerned about living, avoiding warring tribes and getting felled by disease.

In fact, a lot of our early practices were more concerned with healing disease than healing teeth. Some early medical practices even turned teeth black as a way to fight off tooth decay and gum disease.


White Equals Healthy

Researchers aren't exactly sure, but research seems to indicate that people are more trustworthy if their smiles are clean and white. People are also seen as more attractive if their teeth are white and straight.

People with whiter teeth also seem to be promoted more frequently with whiter teeth. You may also have a better chance at a job interview with a whiter, brighter smile. In fact, we have seen people whiten their teeth before a job interview or an important meeting.

Have you looked at your smile lately? Are you worried that it is not as white and bright as it could be? If so, we can help! We have all sorts of techniques to help you get your teeth white and healthy. Contact us today, and let us get you started on a whiter, brighter smile.