Hard Bristled Toothbrushes Can Do More Harm than Good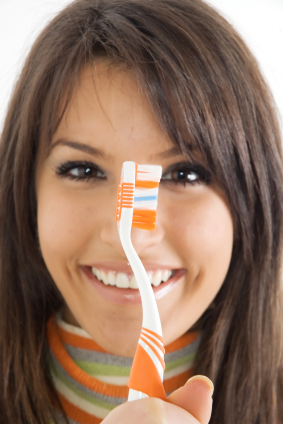 While browsing the supermarket looking for a new toothbrush, you may have noticed all the varieties available to you. It can be quite overwhelming with all the options.

You may have seen a type of toothbrush labeled as hard bristled and thought, "Hard bristles must be better at cleaning teeth than soft bristles." Unfortunately, hard bristled toothbrushes aren't the best option for cleaning your teeth, and they can actually do more harm than good.


What Hard Bristled Toothbrushes Are Intended For

Hard bristled brushes, though common, really only have one specific use. They are typically used for dentures. The reason this is the case is that hard bristled brushes are more effective at cleaning bacteria than a soft bristled brushed, however, they are harder on your gums.


What They Can Do To Your Mouth

Because your gums are very sensitive, it's important to be gentle with them while brushing. Hard bristle brushes, as opposed to medium and soft bristle brushes, can irritate your gums and cause a lot of pain. Besides irritation and pain, hard bristle brushes can make your gums swell and make it uncomfortable to eat for a few hours after brushing.

Another bad side-effect of using a hard bristled brush is that they can make microscopic cuts in the surfaces of your gums. In some cases, this may cause your gums to bleed. These tiny cuts also make your gums more susceptible to gum disease because bacteria can more easily enter your blood stream causing gum infection.

Next time you're at the store, try to find at least a medium bristle brush if possible. Ideally, a soft brush is the best though. If you're worried about picking the right dental supplies, we're always here to help you out. Just give us a call or stop by our office and we can help you with any of your dental related questions.