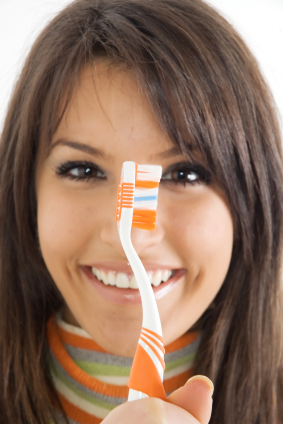 If you're like most people, you've probably never thought about the shape of your toothbrush. You probably notice that most of them look very similar, so what does it matter if one is a little larger, smaller, or differently shaped? The shape of your toothbrush can actually impact your oral health in a few different ways.



It Needs to Fit Your Hand


Children's toothbrushes are designed to be more comfortable to hold by smaller hands, so as you get older, it is important that you buy the right size toothbrush. This will help you keep a better hold on it and use it more effectively. You may also need to look at the size of your toothbrush as you enter your golden years. If you've started to have difficulty gripping things with your hand, look for a toothbrush with a thicker handle. This will give you more to hold on to and can be easier for you to hold.


Look at the Toothbrush Head

The size of the head of your toothbrush is also important. Toothbrushes designed for children under age two are very small. Toothbrushes for children over age 12 and for adults are actually almost twice the size of these small child brushes. In general, toothbrush heads come in four different sizes. You'll want to be sure your children change sizes at age two, six, and twelve.



Bristle Pattern


The pattern of the bristles on the head can also vary. Some are in a rectangle, while others are circular or in a V-shape. Some toothbrushes have bristles of various lengths, while others are uniform. Most toothbrushes do the job, but those with different lengths can help you get into those difficult-to-clean areas a little better.

Overall, you want to use a toothbrush that helps you comfortably clean all of your teeth. If you're uncertain if you've found that brush, give us a call. We can talk to you about different toothbrushes and help you find the right one for you.