Is There One Amount of Toothpaste All Adults Should Use?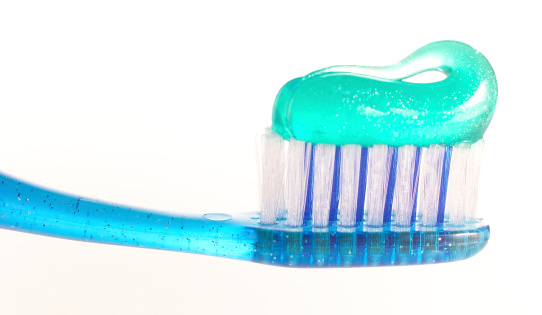 We have all been guilty of this at one time or another. We succumb to the temptation of loading our toothbrushes up with toothpaste to make sure our teeth are as healthy and clean as possible.

While most of us know that there are proper amounts of toothpaste to use with infants and children- but what is the proper amount of toothpaste to use with adult teeth. The answer? It depends.


Toothpaste Amounts for Adult Teeth

If you are an adult with a healthy mouth, you only need to fill about ½ of your toothbrush with toothpaste. In reality, the toothpaste you use is only to freshen up your mouth and loosen residue and plaque for your toothbrush to brush it away. If you overload your toothbrush, you may fill your mouth with too much foam, which may make you stop brushing sooner than you need to. You should be brushing your teeth for two minutes each time you brush.

There are some adults who need even less toothpaste on their toothbrushes. First, if you are having gum problems, such as receding gums, or sore gums due to medication or other factors, you need less toothpaste, because the abrasiveness of toothpaste can only aggravate your gums further.

Also, if you suffer from mouth ulcers (also called canker sores), you need less toothpaste on your toothbrush. Many toothpastes contain a compound called sodium lauryl sulfate that may cause canker sores or aggravate them if you have some in your mouth. As a tip, not only should you use less toothpaste, but you may want to look for a toothpaste that does not contain sodium lauryl sulfate.

If you are an older adult in midlife, a senior, or you already have some issues with exposed tooth roots, you also need to use less toothpaste than the average amount. You can get the same benefits for your teeth, and not cause excessive wear on your teeth by using less toothpaste.