4 Things You Probably Didn't Know about Depression and Your Oral Health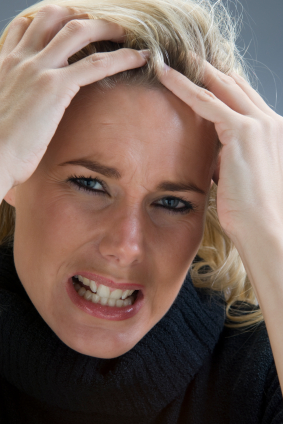 If you are living with depression, you obviously know that this disease can affect all facets of your life. However, you may not have considered the fact that your oral health could be impacted. By finding out how the two are connected, you can take steps to protect your teeth.


Your Dentist Can Detect Signs of Depression

If you are feeling depressed, you could have a lack of interest in maintaining your oral health. You may also be eating more foods that can increase serotonin production, including carbs. Both of these issues can lead to gum disease and tooth decay that your dentist can notice.


Smiling Can Make You Feel Better

Smiling can actually increase positive hormones, while decreasing stress hormones, helping to prevent the symptoms of depression. Unfortunately, many people are unhappy with their smiles, causing them to smile less often. This means that you could be missing out on the many positive effects of smiling.


Your Fillings Could Be Contributing to Your Depression

Studies have shown that for the most part, amalgam fillings are safe. However, if an old filling was created with too much mercury, there is a possibility that a leak could be contributing to mercury poisoning. Depression is actually one of the symptoms of mercury poisoning, and while a vast majority of people with silver fillings don't experience any problems, it is certainly something to consider if you have them and are battling depression.


Chronic Pain Can Exacerbate Depression

If you are experiencing chronic pain, it is really no surprise if you start to become depressed. Oral pain can become chronic if you put off going to the dentist. If you have problems with your teeth or TMJ pain that are constantly causing you discomfort, you may ultimately become depressed by these unresolved symptoms.

If you haven't had a dental checkup in a while,

contact us today

to set up an appointment.