Why the Toothpaste you Use Doesn't Matter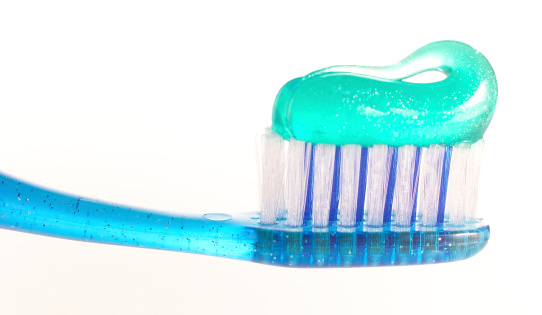 Many people take a great deal of time trying to figure out which toothpaste is best for their teeth. It is easy to see why - there are hundreds of different types available at the local drugstore. The problem is that people are focusing more on what they are putting inside their mouth rather than the technique they are using to brush their teeth.

The reality is that the type of toothpaste you use does not really matter. You could be using the most expensive toothpaste that promises you the world, but if you do not use it right, meaning you do not brush often enough or with the right technique, that special toothpaste will do you no good! Instead of focusing on the toothpaste, let's focus on the proper way to brush our teeth in order to keep them healthy.



Two Times a Day


The first thing to worry about is the frequency in which you brush your teeth. If you only brush once a day, you are not doing your teeth any good. It is vital that you brush once in the morning and once at night. This gives your mouth a fresh start to the day and lets you go to bed with a clean mouth. If you let your mouth go too many hours without being brushed, you put it at risk for decay, gum disease and tooth discoloration. Even the best toothpaste cannot save your mouth when you do not use it often enough, so make sure you are brushing at least twice a day.


Brush your Entire Mouth

Another problem we see often is that patients do not pay attention to their entire mouth. They may brush the front areas and neglect the back or they run the brush over the entire mouth so fast that they did not really remove any bacteria or plaque. You need to take the time to focus on each area of your mouth. Typically, the best way to do it is to break the mouth up into four areas.

The upper right, upper left, lower right, and lower left. In each area, you should brush for at least 30 seconds. This gives you a total of 2 minutes worth of brushing. This will ensure that you give each area adequate attention and decrease the risk of decay or disease.


Don't Use too Much Toothpaste

It does not do you any more good to use a ton of toothpaste. Remember, it is all in the technique that you use. Instead of loading up your toothbrush and lathering up your mouth so much that you cannot see your teeth, use a pea sized amount of toothpaste when you brush. This will enable you to focus on the task at hand and not get lost in the taste of the toothpaste in your mouth.

The next time you buy toothpaste, you don't have to focus on all of the fancy promises it will deliver. Instead, stick with the products that are endorsed by the ADA and offer the basic necessities. The key is really to brush your teeth the right way.

The toothpaste is just an added benefit to make the process taste better and to give you incentive to brush regularly. As long as you are focusing on the technique used and brushing often enough, you should be able to fight tooth decay and gum disease while keeping your smile looking pretty.

If you are concerned about the type of toothpaste to use or have any other dental questions,

please call us

and make an appointment today!